Hotels & Villas
Finding the right place to stay is a very important part of your holiday. We have listed some of the best accommodation options available on the island for all types of budgets from the local guest house to the Private Villas and Hotels.
Note that most of the accomodations are located in the center of town where most Restaurants, Bars and Activities are located so you will not need to rent a car to get around, everything is accessible by foot.
Hotels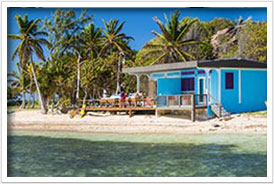 I f you are planning to come to Union Island to Kitesurf or Dive we are working with the best hotels on the island to offer you the best accommodation for your needs. Prices vary from 98 us$ a Night for a double room to 170 us$ a Night for a beach front apartment + Tax and Service Charge.
If you are looking to stay in a more luxurious environment, we are also partnered with the Palm Island Resort, located only a mile off Union Island and can reserve your room at the best prices.
Private Villa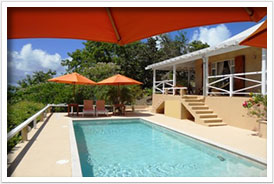 F or a more luxurious stay on Union Island we have partnered with a few of the Best Villas on the Island. For a fix weekly rate you also get access to transport to get around Union Island very easily.
Local Guest Houses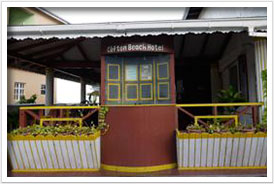 U nion Island has a few local Guest Houses where you can stay at a discounted rate. These are most suited for back packers and nicely located in the center of town. Unfortunately it is impossible for us to reserve this kind of stay for you. You can take a chance and just show up on the island and then ask around for a room to stay. You will certainly find something to your taste.